We promote Sustainability.
All our products are organic certified by the SOIL ASSOCIATION, a charity working with everyone to transform the way we eat, farm and care for our natural world. Soil Association's standards are all based on a set of internationally recognised principles and ensure that all certified products and ingredients are legally regulated and independently inspected.
Our products are pure, which means they are chemical free and unrefined. Our ingredients are 100% vegan and cruelty free.
We source our ingredients from local cooperatives and do our best to share as much information as possible about the production process as we strongly believe in transparency.
Our packaging is plastic-free. It is made of recycled metal. We have been indeed certified by the the company METAL RECYCLES FOREVER.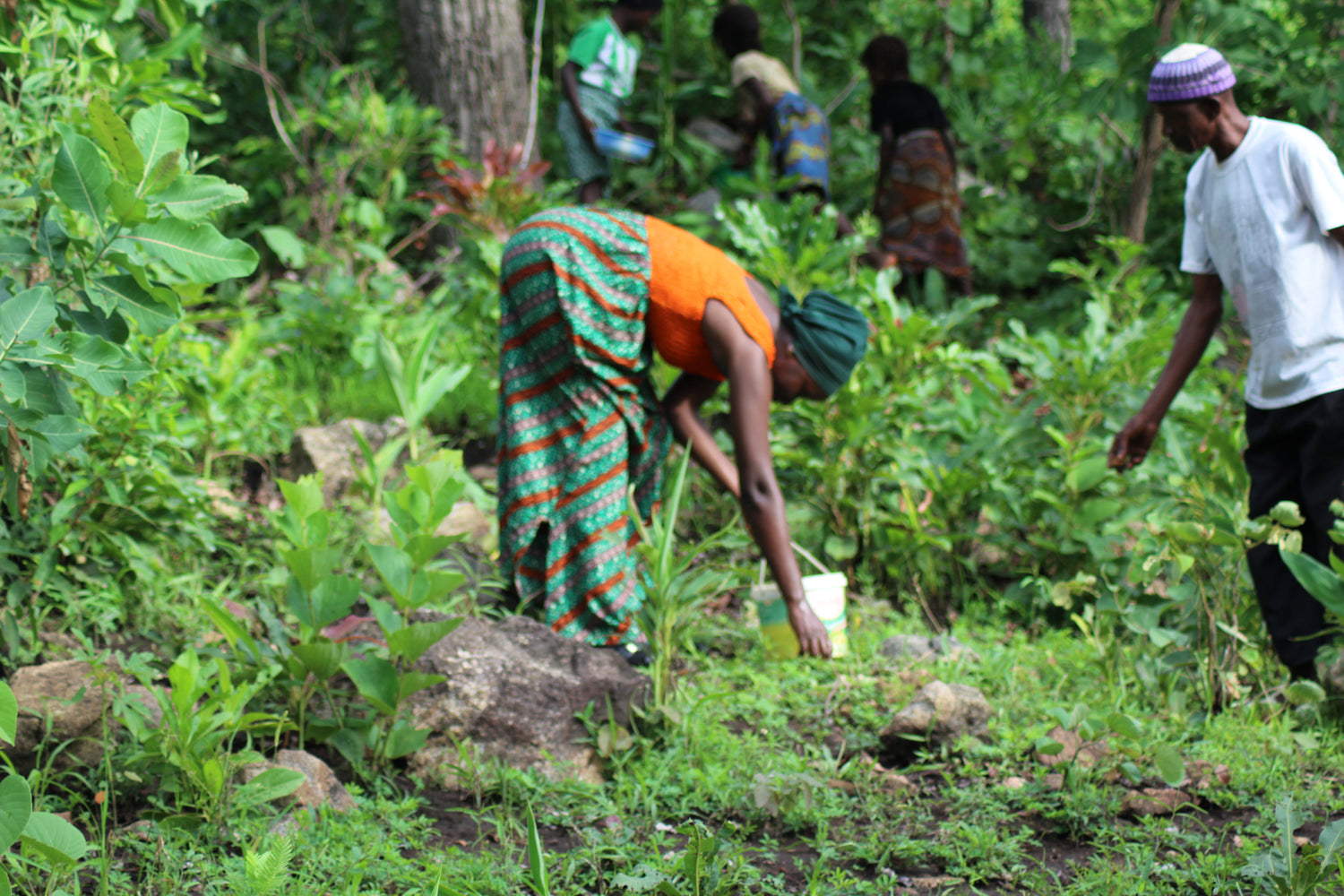 Our Production process.
Every year we participate in the shea harvest with the women's cooperatives which takes place during the rainy season, between June and September. In order to get the finest shea butter, we follow the sustainabale and traditional ways of production. See the different steps bellow:
> Boiling the nuts
> Shelling the nuts
> Crushing the kernels
> Sun drying the powder
> Grinding the powder
> Churning the paste by hand
> Boiling the fat
> Filtering the oil with clean white cloths
Feel free to have a look at the (essential) churning process in the link below.
This activity is led by women and follows the ancestral methodology to make shea butter. It participates in the economic growth of the local communities.
WATCH US IN ACTION
The Founder
Upset by the quantity of chemicals present in cosmetic products and in search of a healthier lifestyle, Touré, the founder, decided to look for natural products and consume as eco-responsibly as possible.
With a Guinean heritage and a passion for travel, Touré decided to explore the world and source healthy ingredients directly from Africa. He had the chance to meet women's cooperatives and local farmers, and learn about sustainable and traditional production methods.
The combination of these experiences led him to produce, package and offer organic shea butter intended for consumers suffering from skin conditions and/or looking for organic, ethical and eco-friendly products.